Information is power. And fast, easy access to information can give a company the edge it needs to get and stay on top. Many IT professionals will agree that integration of their applications and data is one of the biggest challenges they are faced with today.

Zortec offers a number of solutions to help companies streamline and simplify their integration issues. Our comprehensive line of Data Gateways make it easy to access or update multiple databases or file systems from within the same application - without changing your source code.

And System Z, Z View and ZQL Studio makes it easy to quickly write applications or reports to view, manipulate or analyze all the integrated data.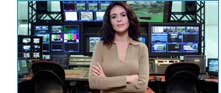 "Most new prospects we encounter are interested in either a Windows- or a Web-based user interface. Our existing applications were text-based and we knew we had to make a change to stay competitive. We researched all the options and selected Zortec for several reasons. For instance, the Z Web Portal allows us to easily integrate with the Internet and the combination of TranZform and ZWIN made the move to Windows quick and easy. Plus being able to maintain a single set of source code for multiple environments is a huge benefit."

Sam Butler
President
Butler & Associates, Tennessee




Many of our customers needed a Web front-end for their applications. Since all of our core business applications are in System Z we had to find a way to not only Web-enable their applications, but to integrate with Java as well. System Z combined with the Z Web Portal product made it easy to integrate our existing applications with Java and deploy on the Web.?

Dan Lowell
General Manager
FNIS Real Estate, a division of Fidelity National Financial (NYSE:FNF)